By Leslie Patton
‎May‎ ‎16‎, ‎2017‎ ‎4‎:‎00‎ ‎AM
There's a limit to unlimited breadsticks after all.
Americans are rejecting the consistency of national restaurant chains after decades of dominance in favor of the authenticity of locally owned eateries, with their daily specials and Mom's watercolors decorating the walls.
It's a turning point in the history of American restaurants, according to Darren Tristano, chief insights officer at Chicago-based restaurant research firm Technomic.
"This really seems to be the dawning of the era of the independent," Tristano said. "The independents and small chains are now outperforming. The big chains are now lagging."
Free-marketing websites, such as Yelp Inc., have boosted the fortunes of independents in the age of McDonald's, Cracker Barrel, Domino's, Taco Bell, Olive Garden — the list goes on. In a shift, annual revenue for independents will grow about 5 percent through 2020, while the growth for chains will be about 3 percent, according to Pentallect Inc., an industry researcher in Chicago. Sales at the top 500 U.S. chains rose 3.6 percent last year. The gains were larger, 3.9 percent, for the whole industry, Technomic data show.
Closing Locations
Large chains seem rooted in the American experience. But times, and tastes, are changing. Customers these days believe locals have better food, service, deals and even decor, the Pentallect report said.
Sales are reflecting that. Last year, revenue was up 20 percent at DineAmic Group in Chicago, which owns nine different restaurants.
Honors System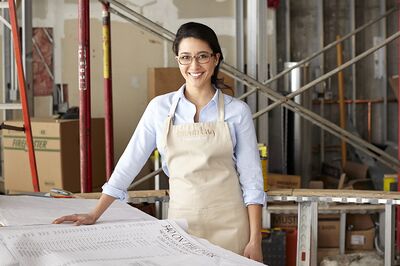 At Chicago's
Brown Bag Seafood Co.
, where sales jumped 63 percent in 2016, lunch customers can grab a cookie out of the "honors system" mailbox for just $1. There are homey touches, like a watercolor painting of the Clark Street Beach in nearby Evanston, Illinois, that founder Donna Lee's mother painted.
Lee started Brown Bag in 2014 after realizing chains didn't do it for her. "It feels like you're there only and solely to get your food quickly and get out the door," she said. "There really is no charm."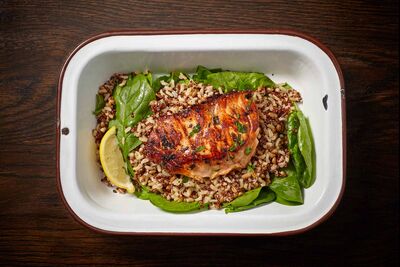 Brown Bag's top seller is its daily-catch powerbox with grilled fish — barramundi was on the menu on a recent weekday — served atop quinoa, wild rice and spinach for $9.99. A nearby Panera Bread Co., which has more than 2,000 locations in 46 states and Canada, charges the same price for a strawberry poppyseed salad with chicken.
Some chains are trying to imitate the success of smaller, independent brands. At Maggiano's Little Italy, which has 52 locations and is owned by Chili's parent Brinker International Inc., traffic has been on the wane. Same-store sales dropped 1.6 percent in the most recent quarter for the fourth-straight decline.
Maggiano's has new menu items and meals that cater to customers' allergies and diets — think vegetarian, vegan and the occasional gluten-free ravioli. The chain updated its menu to include executive chef photos and short bios, and in February it introduced an emblem of millennial hip: brunch.
"The experience of dining out has become much more important than it was before," said Larry Konecny, chief concept officer.
Bullish on Mom
Restaurant suppliers also have noted the trend. Diners prefer the experience, service and value offered by independent restaurants, Pietro Satriano, chief executive officer of US Foods Holding Corp., said during a conference call this month. "Growth with independents was very solid" in the latest quarter, he said.
While national chains advertise like crazy, mom and pops depend mostly on word of mouth and Yelp reviews.
"It's not the same barriers to entry that there were, that if you put up this group of restaurants that you have to have this big TV campaign. No, you don't," said John Gordon, restaurant and franchisee consultant at Pacific Management Consulting Group in San Diego.
It's "authentic" and Instagram-able experiences that diners are searching for these days, Gordon said. "It's not experiential to sit in a rundown McDonald's."
Full Story: https://www.bloomberg.com/news/articles/2017-05-16/mom-and-pop-joints-are-trouncing-america-s-big-restaurant-chains